Yes, it is TACO TUESDAY. Not just any taco Tuesday. This is the taco Tuesday where you are introduced to DESSERT tacos. Rich, creamy, orangey, chocolatey ricotta filling in a crisp, light, French pastry cookie crisp. Do I have your attention?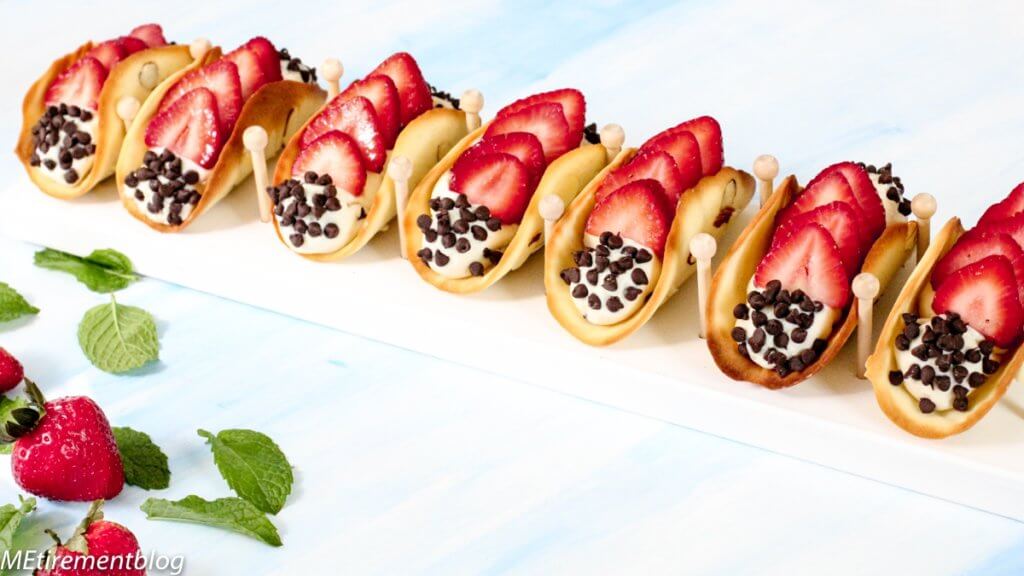 There are as many taco recipes out there as there are people on the planet. Just kidding. I didn't research that but I am sure this is right. But I bet you won't find a taco made out of a tuile cookie filled with cannoli filling. Don't even try. Another fly by the seat of my pants prediction but it doesnt matter because even if–and it's a big IF–someone else has made these, they can't possibly be as good or as beautiful as these are.
I was surprised at how well the tuiles turned out given that baking is not my strong suit. I have always leaned towards cooking because you can taste and test things in stages but with baking, you put things in the oven and who knows what the result will be! If you follow the recipe carefully the tuiles, with their crunchy almond exterior, look and taste great.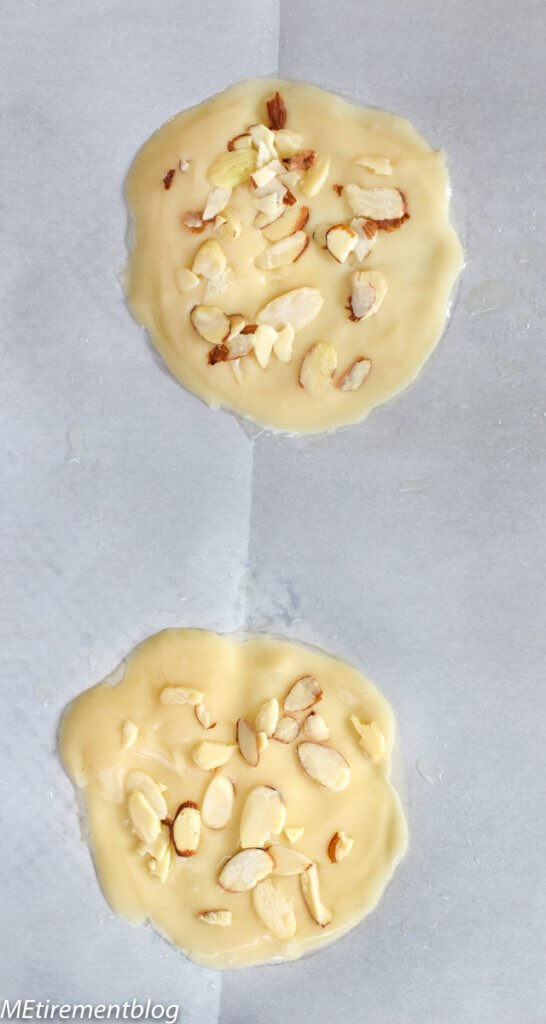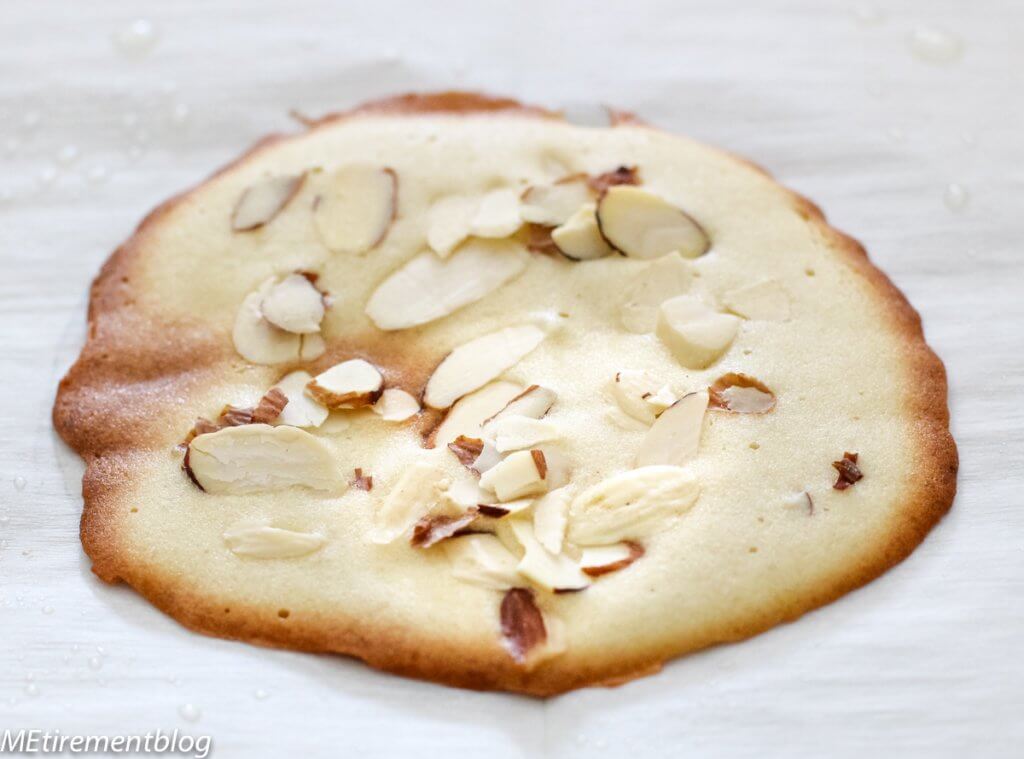 Make the tuiles batter first, refrigerate it for at least and hour and while it is hanging out make the ricotta filling. Then make the tuiles and you can go off and do lots of other things until you are ready to serve them. It is fine to make everything in advance and put them together right before you serve them. Otherwise, they will get soggy.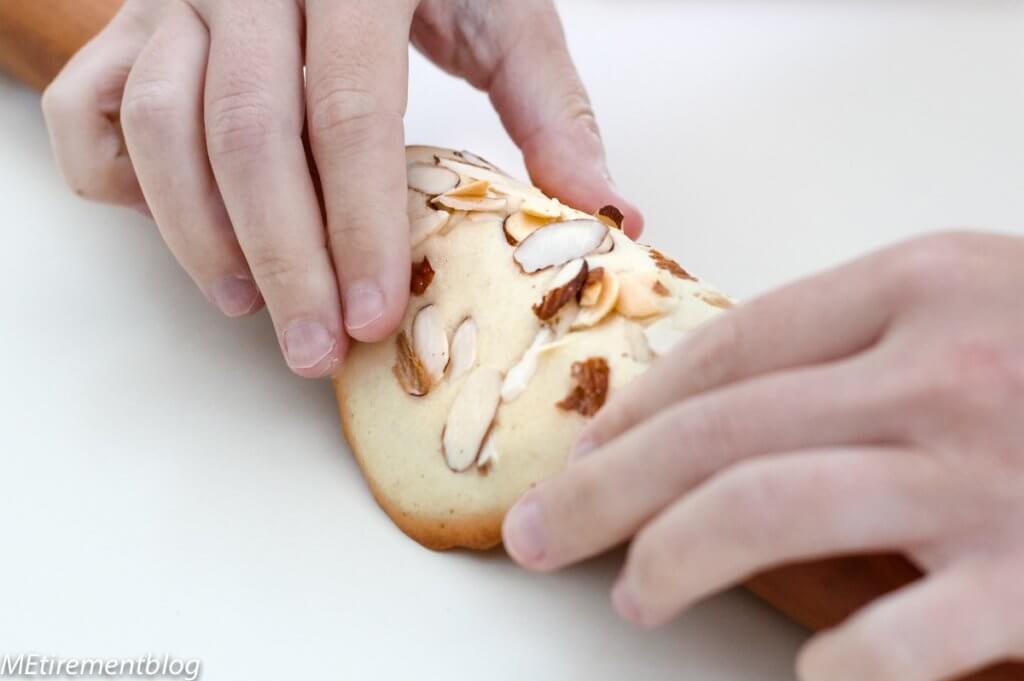 Who knew that taco Tuesday could be so sweet? You are about to find out.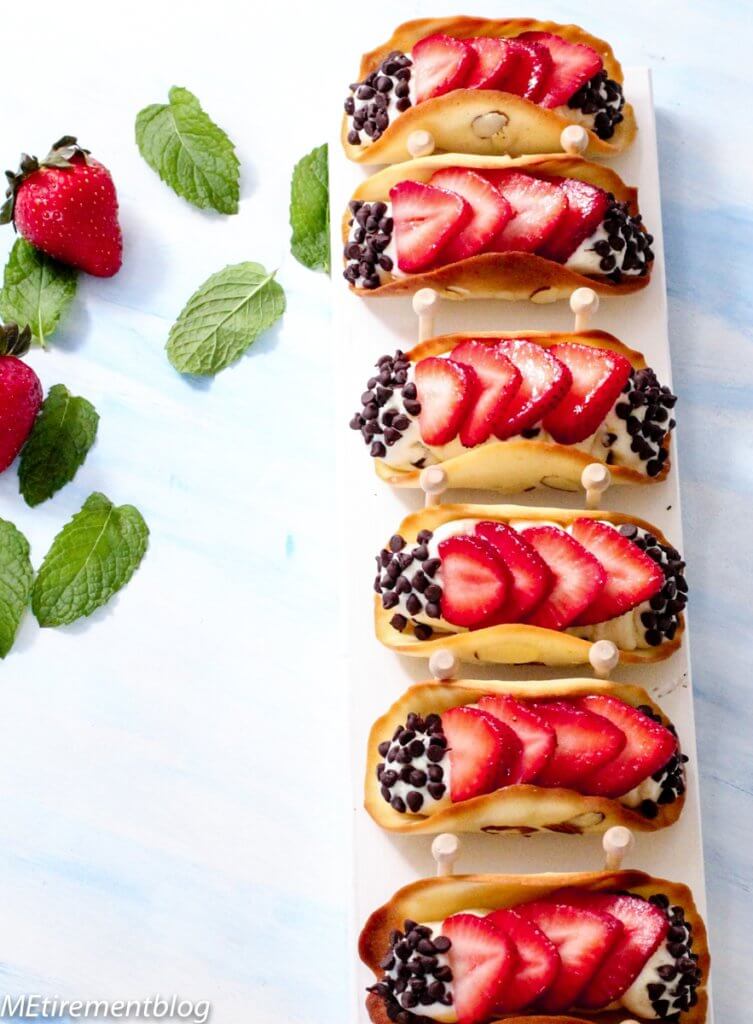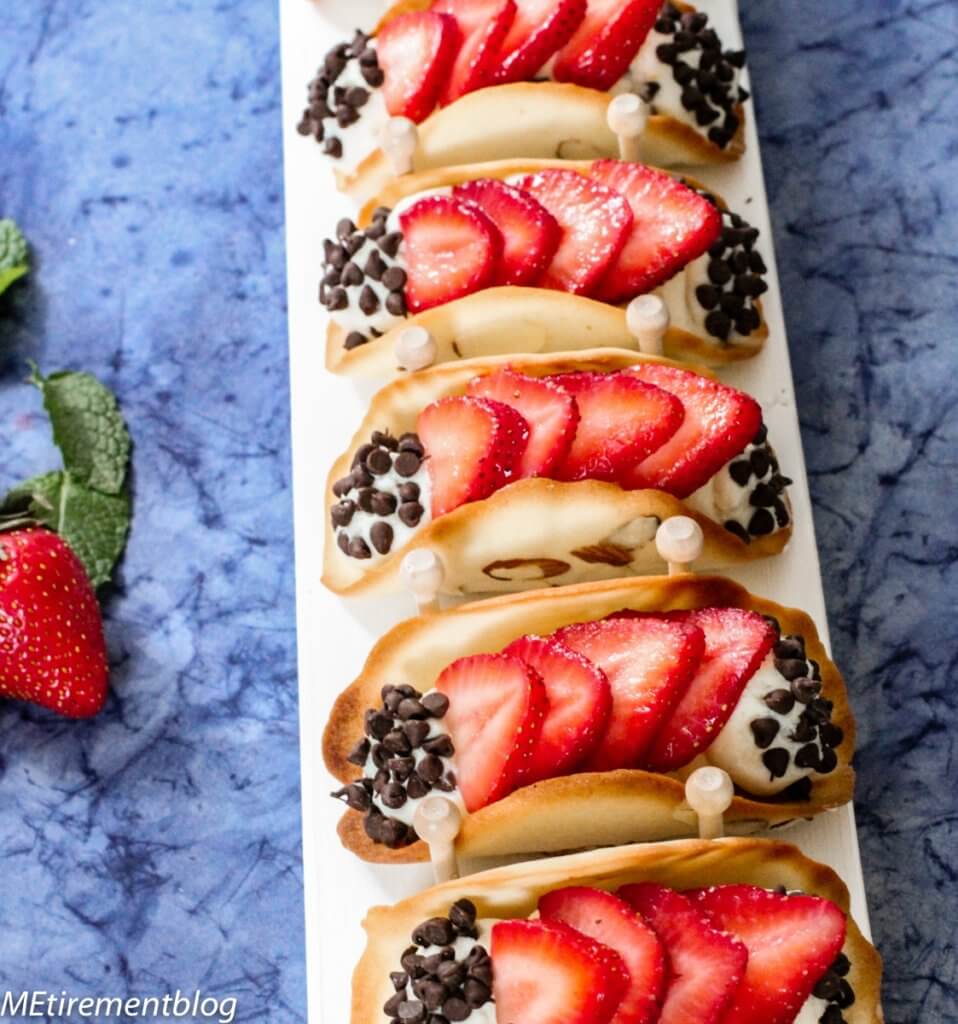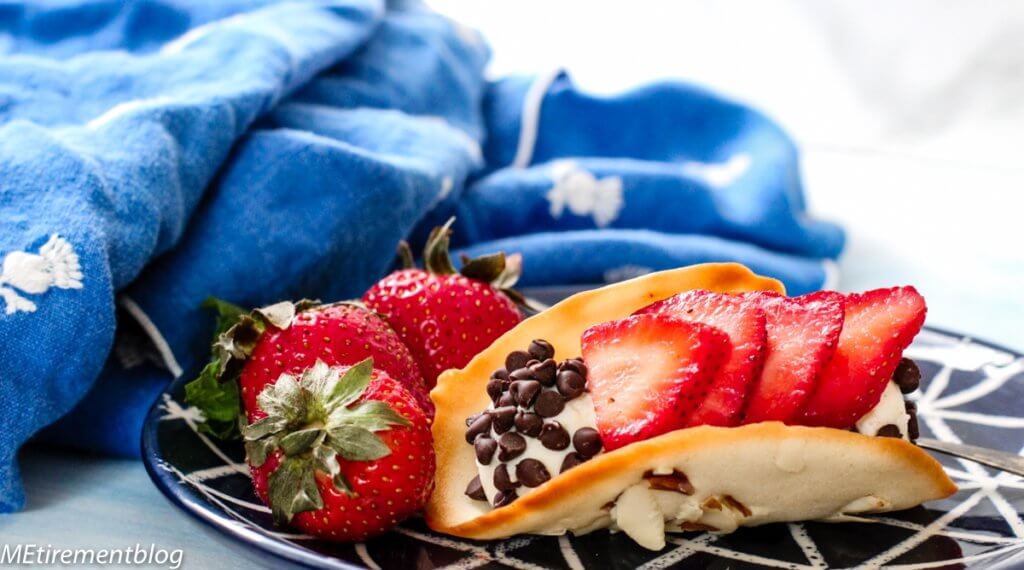 Strawberry Cannoli Tacos
Total Time
1
hour
5
minutes
Ingredients
For the tuile shells:
4

large egg whites at room temperature

1

stick butter

melted and cooled

1

teaspoon

vanilla extract

¾

cup

flour

1

cup

powdered sugar

½

cup

lightly toasted sliced almonds
For the filling:
8

ounces

ricotta cheese

whole milk

8

ounce

bar full-fat cream cheese at room temperature

1

cup

powdered sugar

grated peel of one orange

1

teaspoon

vanilla

2/3

cups

miniature chocolate chips plus more for dipping
For the strawberries:
1 ½

cups

thinly sliced strawberries
Instructions
For the tuiles:
In a medium size bowl, gently beat the egg whites just until they are broken down. Do not beat air into them and do not let them foam.

Sift the flour and powdered sugar and whisk this into the egg whites until everything is well-incorporated.

Stir in the melted and cooled butter and vanilla and whisk until just combined.

The mixture should be smooth like pancake batter. Cover the batter and refrigerate for an hour.
For the filling:
With a mixer at medium speed, combine the ricotta and cream cheese until it is just mixed. Do not over mix as ricotta will become watery.

Add the powdered sugar, orange peel and vanilla and mix just until blended. Fold in the chocolate chips and refrigerate the mixture while you make the tuiles.

Preheat oven to 400 degrees.

Place a piece of parchment paper on an insulated cookie sheet and with a compass or upside down plate, trace two 4" circles with a pencil.

Turn the parchment paper over (pencil mark side down). Spray it with cooking spray. Spoon two teaspoons of batter into each circle and spread the batter until it meets all of the outside edges of the circle. The layer of batter will be thin.

Bake for about 10 minutes until the edges of the tuiles are golden brown. As soon as they are removed from the oven let them sit for a few seconds until you can slide a spatula under the cookie. Quickly place the hot cookie on a rolling pin or other heatproof tube-shaped object to form a taco shell.

The tuile will harden quickly so you will have to form both shells as soon as they come out of the oven. If they become less pliable, put them back in the oven for 5 seconds or so and retry the shaping.

Using a cold cookie sheet for the next batch, repeat the steps with two more tuiles. Don't put the batter on a hot cookie sheet or it will run and not hold its shape.

Set each of the formed shells aside until ready to assemble.

When ready to serve, pipe the ricotta and cream cheese mixture into the shells using a large piping tip.

Top the tacos with the strawberries and some additional chocolate chips.

Do not assemble the tacos until ready to serve or they will get soggy.
Recipe Notes
Do not assemble the tacos until ready to serve or they will get soggy.
SaveSave
SaveSave