These White Chocolate Cream Cheese Orange Fruitcakes with a White Chocolate Ganache frosting will make you forget that you don't like fruitcake. Isn't it true that there are fruitcake lovers (I don't know too many) and fruitcake avoiders? Now, those groups will join hands and get behind this white fruitcake which one can call an "unfruitcake" if you wish.
This fruitcake is not dark. It is not chunky with unknown objects. It does not live in a tin wrapped in rum-soaked cheesecloth for years (ok, maybe only months?) And most importantly, these delicate little White Chocolate Cream Cheese Orange Fruitcakes DO NOT GET REGIFTED. No way. No how. They get protectively hidden from anyone who might take them from you.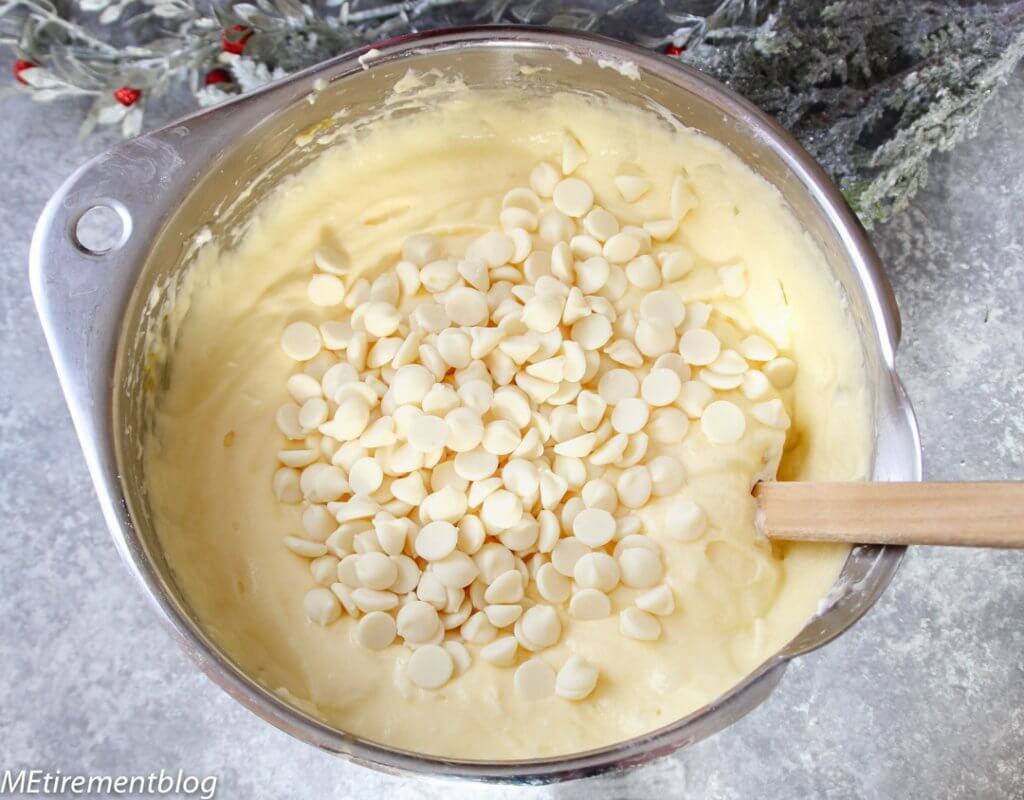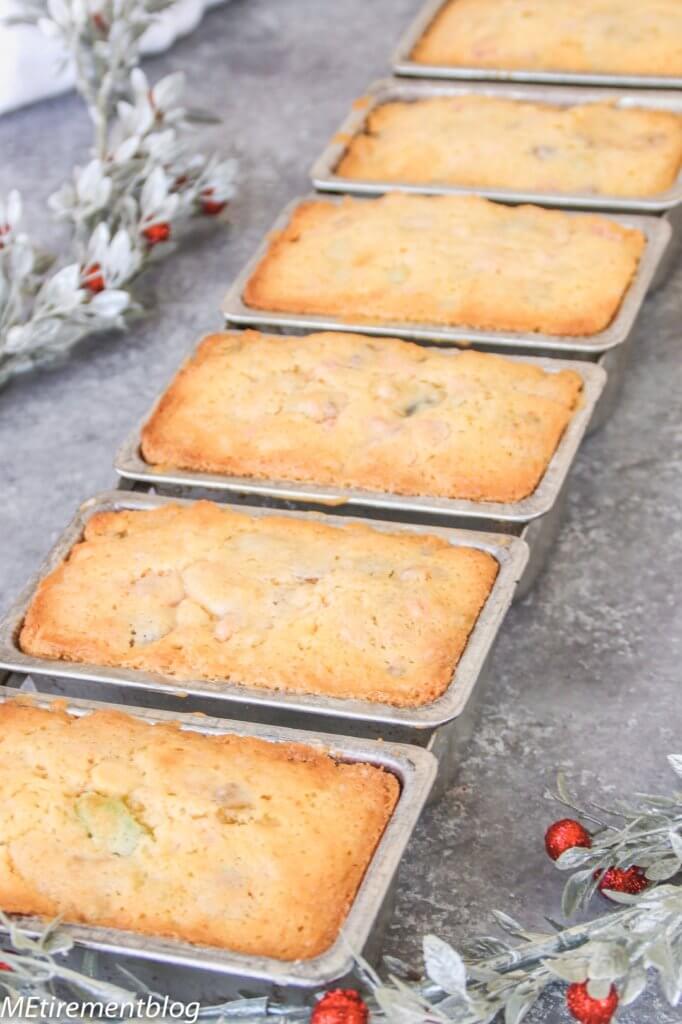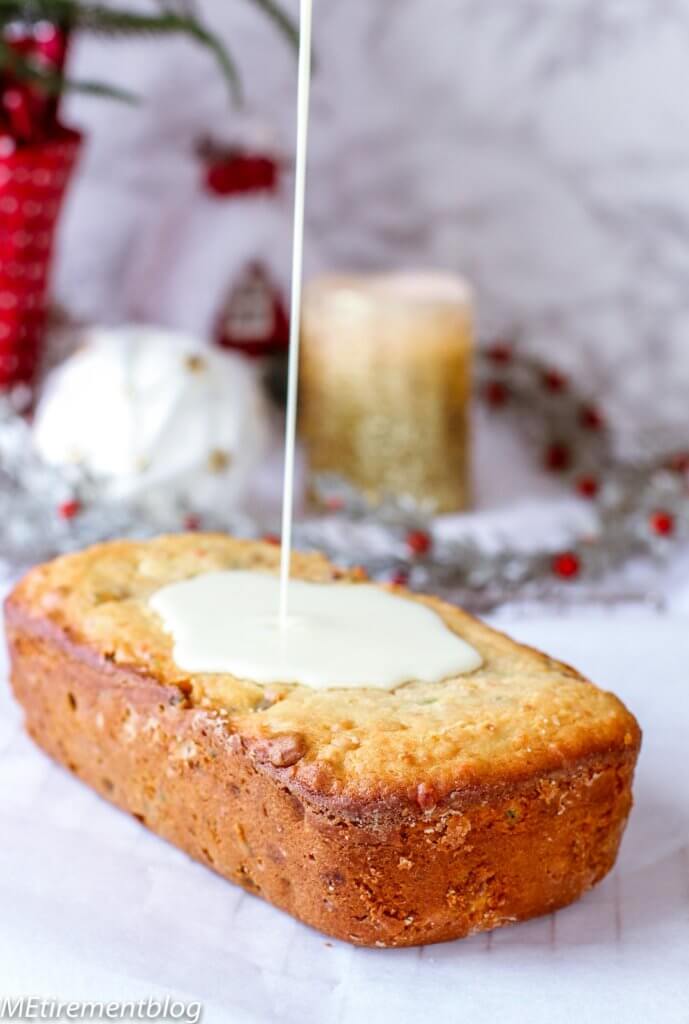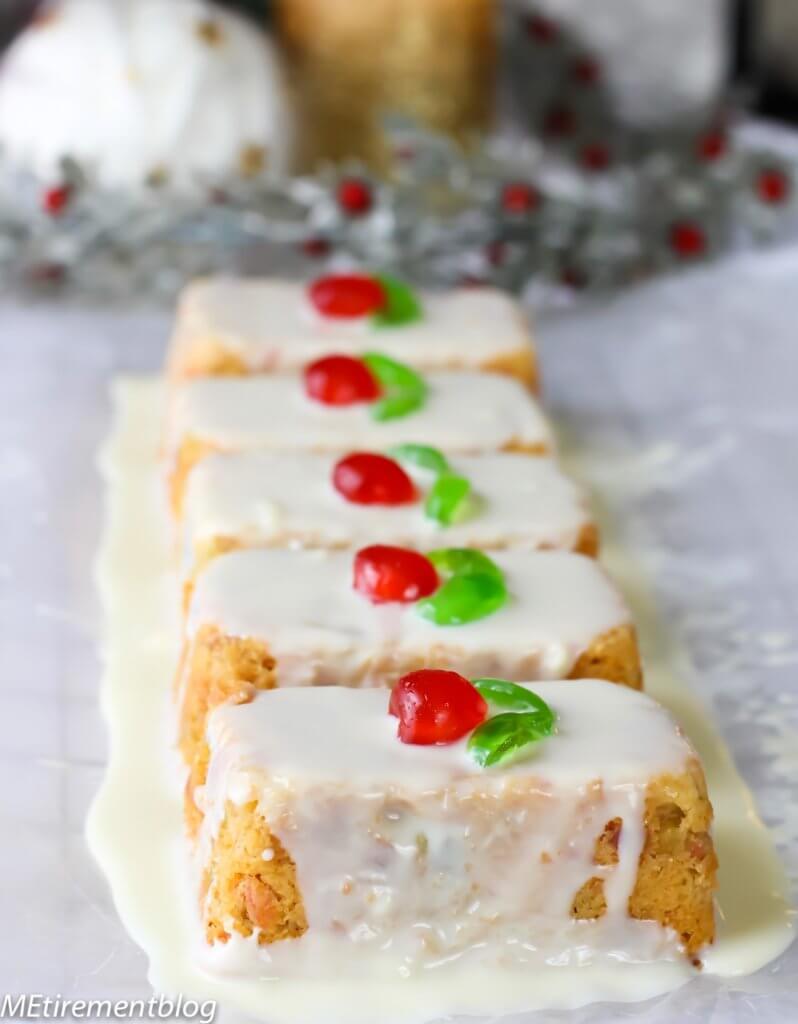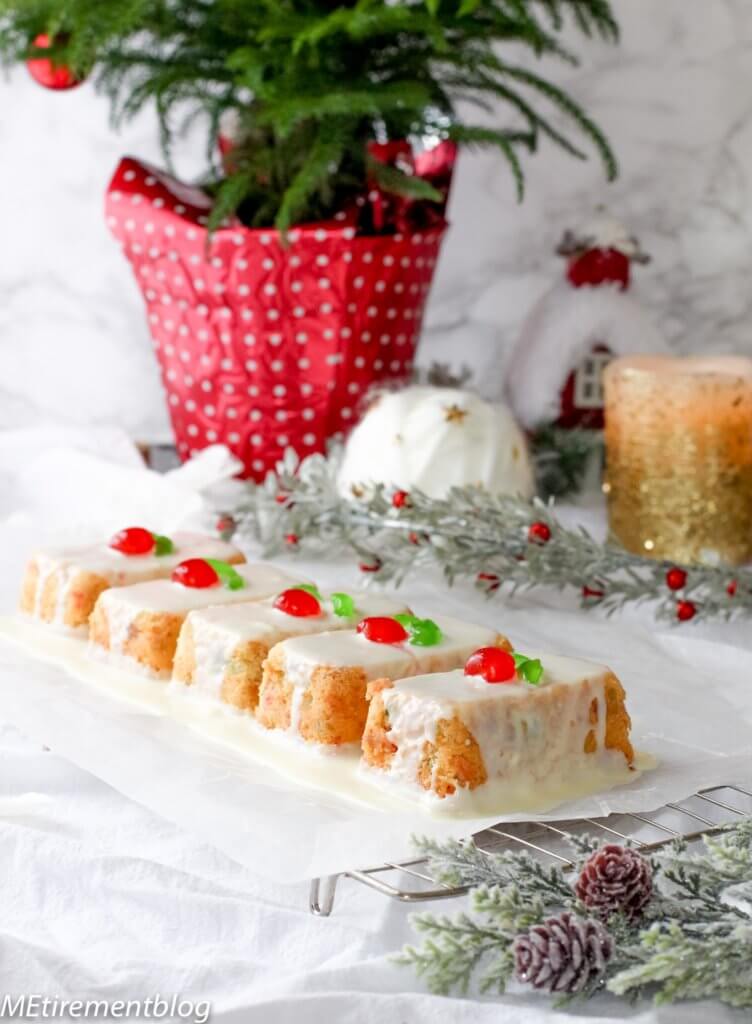 They are just that delicious and so different from what people think of when they think of fruitcake. These are light yet dense, colorful yet not filled with weird, unidentifiable things.
These can be made ahead and frozen but you will want to frost them right before eating or gift-giving. I promise, promise, promise that I have saved your holiday gift-giving life because once you bake these little gems, your dilemma over what foodie treasures to give away will be solved once and for all.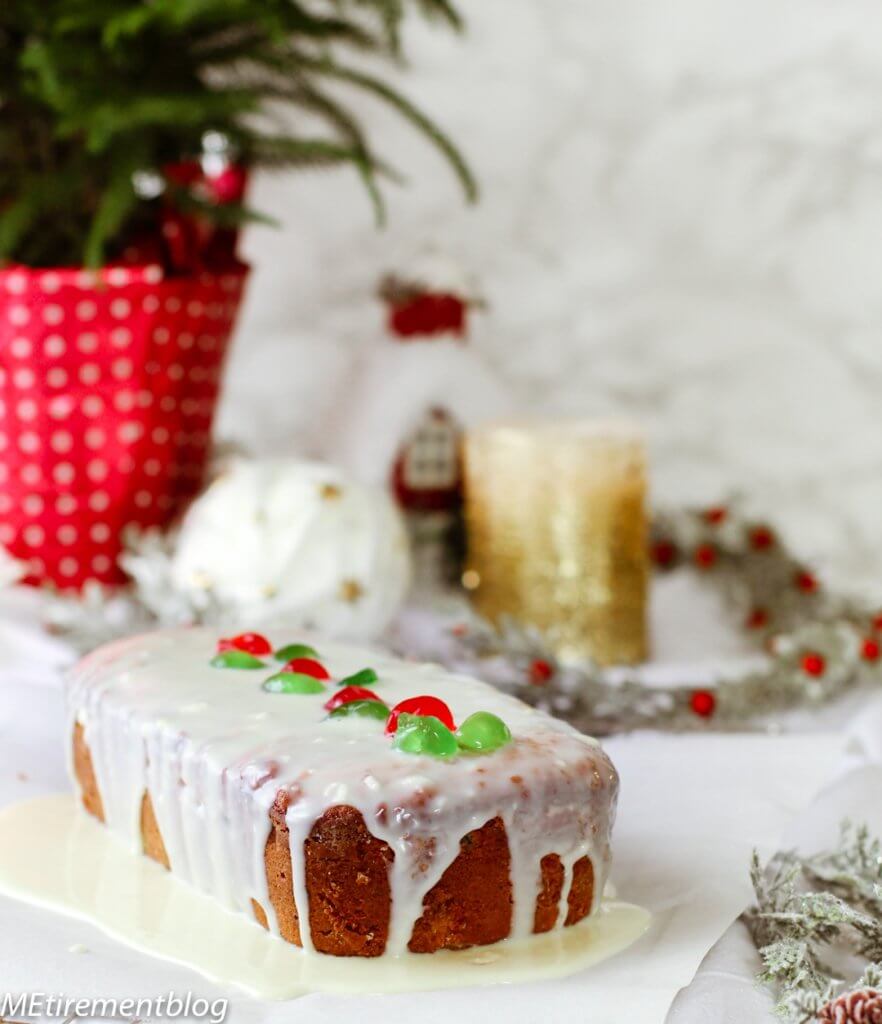 White Chocolate Cream Cheese Orange Fruitcakes
Forget every opinion you have ever held about fruitcakes because these are about to rock your holiday world. These make great gifts for neighbors and friends if you can bear to part with them. They can be wrapped in plastic wrap and foil and frozen if you want to make them ahead. Frost them with the white chocolate ganache after thawing them.
Total Time
1
hour
30
minutes
Ingredients
½

cup

golden raisins

¼

cup

Grand Marnier or rum

2 ¼

c.

flour plus 4 tablespoons for flouring the pans

½

cup

candied red cherries

chopped and reserving 6 for garnish

½

cup

candied green cherries

chopped and reserving 6 for garnish

1

cup

candied pineapple

chopped

1

cup

unsalted butter at room temperature plus 4 tablespoons for buttering the pans

1 ½

cups

sugar

1/1/2

teaspoons

baking powder

8

ounces

Philadelphia cream cheese

full or reduced fat at room temperature

4

eggs at room temperature

2

teaspoons

vanilla

grated zest of two oranges

3

cups

white chocolate chips

divided

1/3

cup

heavy cream
Instructions
Preheat oven to 350 degrees. Butter and flour 12 mini-loaf pans or 6 mini-loaf pans, a 9 inch loaf pan, or two 9 inch loaf pans depending on how large you want the fruitcakes.

In a one cup heatproof glass measure, heat Grand Marnier or rum for one minute in the microwave. Add the raisins and let sit for one hour.

In a large bowl combine the flour and all of the chopped fruit.

In a medium sized bowl beat the butter and the sugar, adding the sugar gradually until the mixture is very light and fluffy. Add the baking powder and cream cheese and beat for two minutes.

Add the eggs one at a time, beating well after each addition. Add the vanilla and orange zest and pour all of the mixture into the flour and fruit mixture.

On slow speed, beat the mixture until the flour and fruit is well-combined but do not overmix. With a spatula, fold in 1 cup of white chocolate chips.

Divide the mixture into the buttered pans, filling each one ¾ full. Do not overfill the mini-loaf pans.

Bake the cakes on the middle rack of the oven for 50 minutes for the mini-loaf pans or 1 hour and ten minutes for the large loaf pans. Check the large loaf pans with a skewer to confirm the cakes are done. Remove from oven and let stand for 15 minutes.

With a knife, cut around each of the cakes, unmold and place them on a wire rack to cool.

After the cakes are completely cool, make the white chocolate ganache. In a large, heatproof glass measuring cup, microwave the remaining 2 cups of white chocolate chips and heavy cream for one minute. Stir the mixture and heat again for 20 seconds. Stir until the chips and cream are smooth and all the chips are melted. You can microwave the mixture for 5 seconds at a time, stirring just until the chips are melted.

Pour the ganache evenly over each of the cooled fruit cakes and decorate each one with halved red cherries and quartered green cherries to look like holly, if desired.
SaveSave
SaveSave